+91-8281327088,7012129814
Periyar Tourism Promotion Council (PTPC) is a non govermental,private organisation . involved in environmental,human resources & promoting Eco-Tourism activities. PTPC is leading practical conservation organisation.Since 2008 PTPC has fulfilled its mission to attract and manage a force of volunteers in practical conservation projects for the betterment of the kerala environment.
We are purely private organisation no connection with government organisations.
---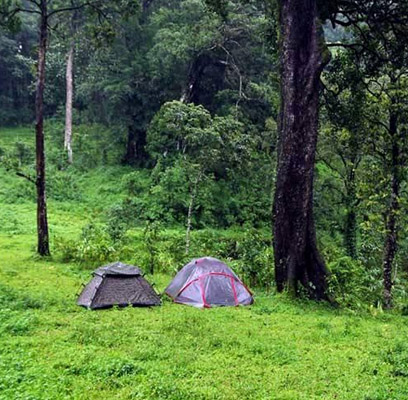 Some of the breathtaking viewpoints at Gavi like the Valley View offer spectacular view of a deep ravine and the forest below. From Kochu Pampa, a point near Green Mansion eco-lodge one can track the grazing Nilgiri Tahrs. The famous pilgrim destination, Sabarimala is a short trek from Gavi. For those interested in observing the nocturnal wildlife, night safaris to Kullur, Gavi Pullumedu, Kochu Pampa, Pachakanam provide ample opportunities for wildlife viewing.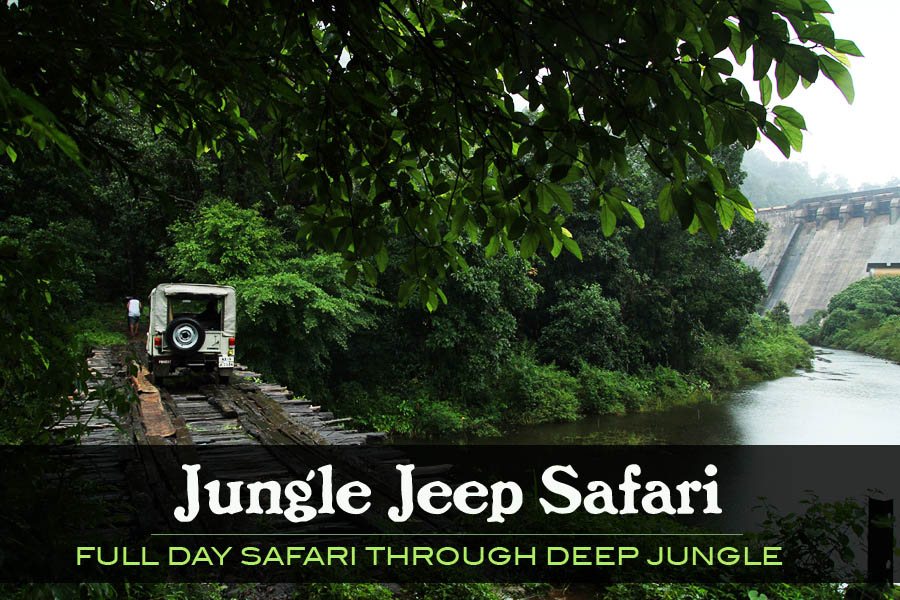 This is one of the most popular programmes in Thekkady. The jeep safari to Gavi, picturesque land, is the major off-the-track destination ideal for a wilderness retreat replete with trekking, birding, canoeing and facilities for boarding. [ Booking and More..]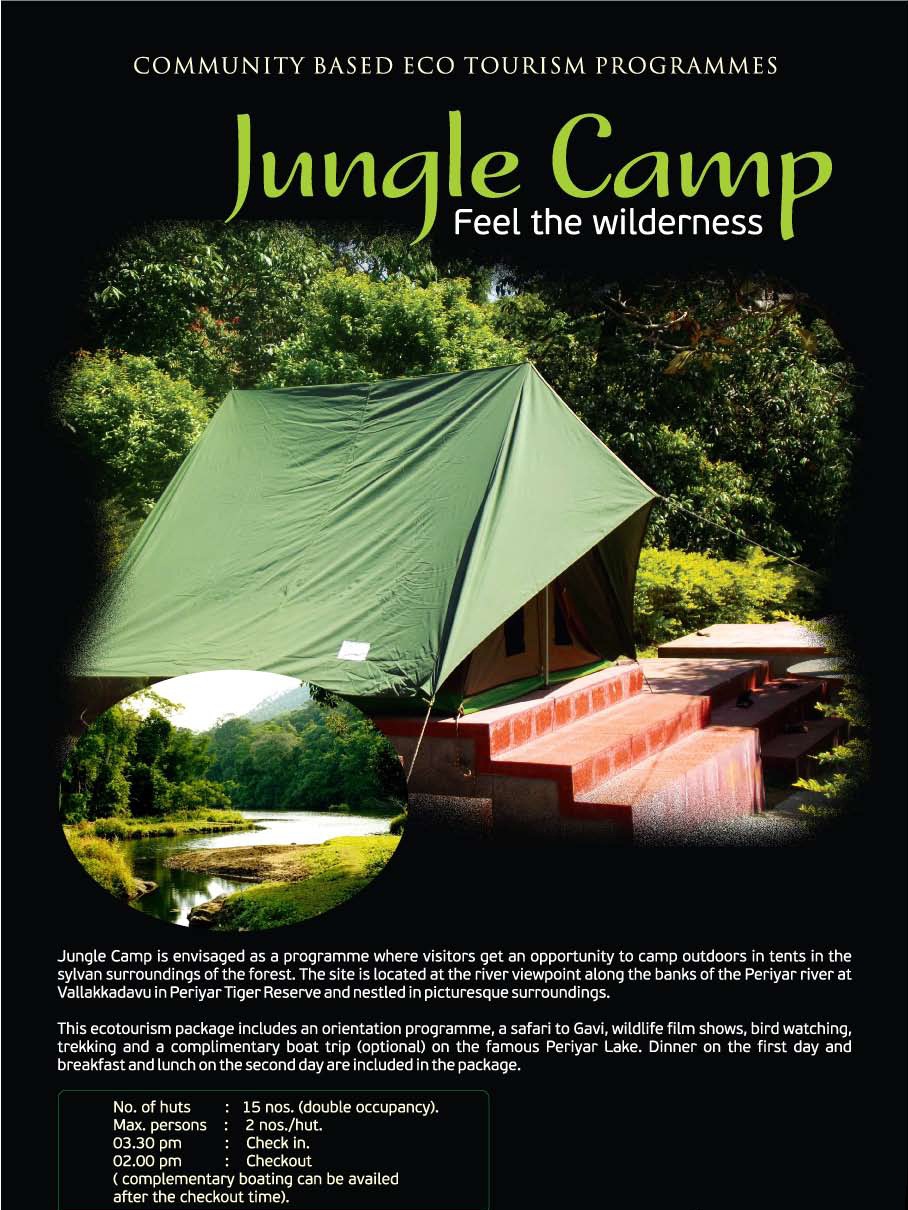 The programme provides tented accommodations for 30 persons at a time with a board room facility for projection, film shows, trekking in the forest (Windy Walks) and a chance to experience the traditional tribal food prepared by the Urali tribe. The site is located at the river view point in the banks of Periyar River at Vallakadavu, the sylvan surroundings of the forest in Periyar Tiger Reserve.  [Booking and More..]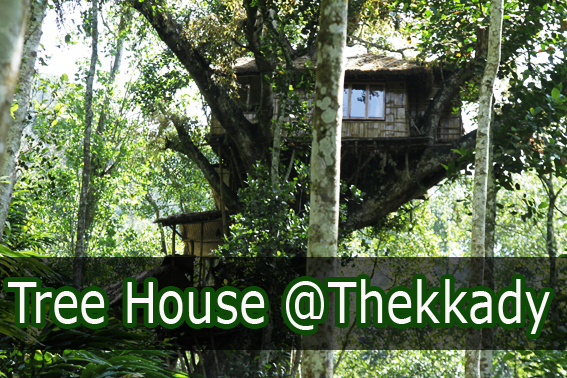 The shola periyar tree houses in Kerala are usually placed in the rain forests surrounded by the plantations of tea, coffee, cardamom and pepper. Indigenous techniques, skills and expertise of local tribal craftsmen are used for the construction and maintenance of these tree house.Tree house stay will be definitely a very rare experience to the tourist.[ Booking and More..]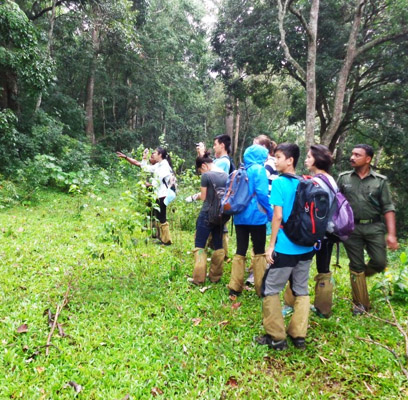 People oriented community based and park centered ecotourism is the hallmark of Periyar Tiger Reserve. These programmes are conducted by locals who are responsible for the surveillance. By taking tourists along they not only interpret the values of Periyar and enhance the visitor experience but also add to the protection of the park and earn a livelihood out of it.  [Booking and More..]